Mr. Albert is a member of the Los Angeles County Bar Association and served on the Executive Committee of the Business and Corporations Law Section during 2008 and 2009. Mr. Albert also is a member of the Litigation Section of the California State Bar. Mr. Albert serves on the FINRA panel of arbitrators and is a volunteer arbitrator for the Los Angeles County Superior Court. He also volunteers to handle cases for Bet Tzedek (House of Justice) Legal Services, usually cases involving wage and hour violations or landlord/tenant matters.
Education
Mr. Albert graduated from the Wharton School of the University of Pennsylvania in 1976. He obtained his law degree from Boston University School of Law in 1979. He was a member of the Law Review in 1977-1978. He participated in the Prosecutors Clinical Program in 1978- 1979, during which he was able to handle a number of trials prior to graduating from law school.
Certifications
Mr. Albert is a member of the State Bar of California. He is certified to practice before all of the federal and state courts located in the State of California, including the United States Court of Appeals for the Ninth Circuit.
Representative Matters
• Obtained summary judgment in 2017 for Defendant in Los Angeles Superior Court action alleging $50 million in damages due to interference with contract and unfair competition in violation of Business & Professions Code §17200.
• Successfully represented investors in shopping center complex in three week AAA arbitration in 2016 with respect to claims for return of the amount invested, promised rate of return and attorneys' fees. Shopping center manager's cross-claims for interference with contract, fraud and securities laws violations relating to the initial private placement were denied.
• Successfully represented successor trustee of ERISA Plan from 2014 to 2017 following looting of the Plan by previous trustee, who was criminally prosecuted. Recovered over $8 million, approximately 120% of stolen amount, through multiple federal court actions. Engagement also included representing Plan against claims brought by Plan participants, claims brought by general partner of one of the investments in which the Plan was a limited partner, and supervising litigation in overseas US territory to foreclose on real estate following fraudulent investments by prior trustee.
• Negotiated successful resolution on eve of trial of insider trading case brought by the Securities & Exchange Commission against registered representative. Settlement in 2016 included dismissal with prejudice of District Court action and a stipulated Cease & Desist order by the Commission which did not include an injunction, suspension or any statutory disqualification, and merely imposed a fine for far less than the cost of trial.
• Represented Chief Compliance Officer of major brokerage firm in FINRA enforcement action seeking a bar for the alleged falsification of documents. Following a multiweek hearing in 2012, the substantive charges were denied and CCO received only a censure for failing to timely produce documents in response to Rule 8210 inquiries.
• Obtained a FINRA award in favor of an individual retail client against a major brokerage firm in the amount of approximately $3.8 million. The award was one of the 10 largest FINRA awards of 2005 in retail client cases.
Mitch Albert has been practicing law for over 35 years. The focus of his practice is on disputes between securities brokerage firms and their clients. Mr. Albert also handles recruiting cases between brokerage firms, employment disputes involving brokerage firms and promissory note cases. He has tried over 100 cases to arbitration award or jury verdict. Having worked as an attorney in the Division of Enforcement of the SEC, Mr. Albert also handles regulatory investigations of brokers and brokerage firms by the SEC, FINRA, SROs and state regulatory agencies.
Mr. Albert's practice also includes a wide range of commercial litigation matters, including contract disputes, trade secret claims, employment litigation, professional malpractice claims and ERISA matters. Mr. Albert's philosophy is to provide his clients with a thorough early evaluation of the case, to attempt to reach an early and favorable resolution for his client in the most cost-effective manner, and to be prepared to try the case if a fair settlement cannot be attained.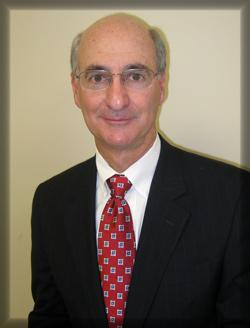 Mitchell J. Albert
310-257-9363, ext. 224